As the internet, and particularly Social Media, has become a prevalent part of our daily life, customers' opinions have become far more prevalent. Through Twitter, Facebook and other platforms, one customer's frustration can be shared with thousands, even millions, of others. In this connected world, your customers' feedback can truly impact your company's success.
What drives customers' comments?… their experience!
Your agents ultimately drive the experience a customer has with your organisation. They have the power to delight your customers. They are the DNA of a great customer experience.
We like to think of this relationship in the following terms:

If you see your Call Centres as a revenue generator, as the pathway to your success, you will undoubtedly be investing in process improvement, in the conduct of your agents and the culture of your contact centre. But, if you still consider your Call Centre to be a Cost Centre and don't invest in your customer experience, your company not only risks reputational damage through public criticism but your competitors are sure to act to upstage you.  You also have the potential of not only low customer retention but also low staff retention as agents become disillusioned and confused. In 2014, more and more businesses are investing in the experience their customers receive with their call centre.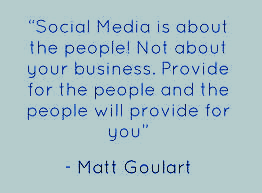 In a recent survey global resource centre for the Call Centre industry, Call Center IQ, found:
"While only 17% call "cutting costs" a top strategic concern, 74% ascribe that label to increasing revenue. Increasing customer satisfaction, another "positive" customer management outcome, earns the top priority label from an impressive 64% of organisations"
Businesses are realising that customer service needs constant investment. There can be no complacency. As customers demand greater service with an instant audience to back them up, businesses have to meet this challenge or risk haemorrhaging customers.
Quality customer experience, process improvement and change management are amongst Bigrock's extensive portfolio and we would be very happy to share our insights. Drop us an email on enquiries@bigrockhq.com to arrange a call with one of our Directors.