Leadership Training & Executive Coaching
Bigrock Leadership Development programmes are designed bespoke for your organisation
We design and deliver programmes for:
Leadership & Executive teams
Leaders introducing or implementing change
New leaders, senior managers and team leaders
Experienced leaders who have had little or no formal management training
CEOs, MDs, Directors, Business Owners and Heads of Departments
Call us now to speak to one of our experts about your leadership development or coaching needs on
01280 820 780
.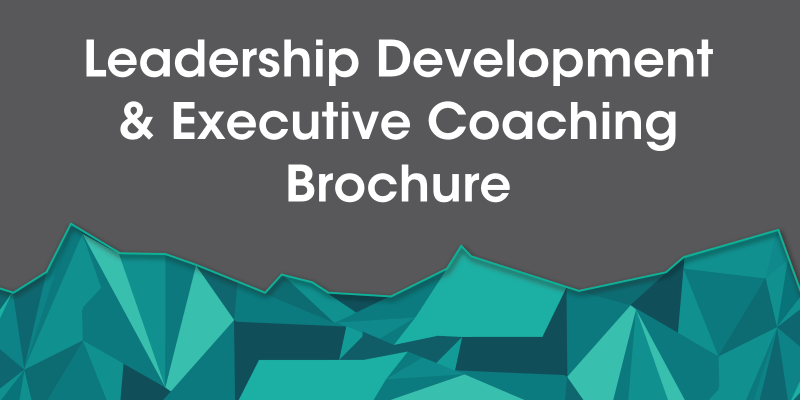 Our Leadership Development programmes are designed bespoke to meet your needs and requirements.
We can either work with leaders to help them optimise business strategy or develop their skills and processes.
Leadership Skills Programmes
We can help leaders to develop their skills and processes for developing others and creating a culture of excellence in their business.
Typically, Leaders might explore…
My role as a leader; as a visionary, storyteller, servant and agent of change.
Do I have a clear vision for the future of the business? How will the business achieve (greater) success?
How will I articulate this vision to the business? How will I tell my story?
People drive success. How can I serve our people to help them serve our customers?
How can I be an agent for change, inspire others and create new social norms?
How do I bring out the best in others?
How can I influence those around me in other leadership roles?
What have I learnt in my years in business? How can I apply this in my leadership role?
Leadership Strategy & Business Growth Programmes
We can help leaders explore their vision for the future, how to manage change, develop their strategy and optimise their business.
Typically, Leaders might explore…
How do we want to change and grow our business?
What challenges do we face?
What opportunities can we identify?
What is our business strategy?
How are we going to implement this strategy?
Do we have the right mindset for change?
Do we have the right structure in place for growth?
Do we have the right skillsets in place to grasp opportunities and realise success?
How can we share the responsibility for making this happen?
Who amongst us is taking ownership for each element and stage?
What are our immediate actions? How can we make sure change happens?
Our Consultants take a practical and pragmatic approach to leadership development. We ask leaders to appraise their approach, agree what constitutes excellence and how they can optimise performance at an individual, team and organisation wide level.
We can work with a particular executive team or with leaders with similar development needs and challenges from across your business. Your programme can be structured to work with your leaders' busy schedules.
Leadership programmes can be delivered as a 1 or 2 day event, as a series of workshops or as group coaching sessions.
Personal Development Coaching
Professional Development & Career Coaching
Remedial Coaching & Outplacement Support

Bigrock coaching is business focused, practical and aimed at helping individuals make real changes that deliver results.
Coaching programmes are designed to flex around the individual's particular needs and objectives, as well as the business's wider requirements. Typically, we recommend a series of 6 x 2-hour coaching sessions, with a 4-6 week interval between each session for reflection and application.
To help leaders choose a coach that meets their needs and learning style, we offer 30-minute Coaching Chemistry sessions with up to 2 coaches, prior to their first coaching session.
Client Story
Richard Williams
Managing Director – Asset Services
CBRE UK
Client Story
"As I had no previous preparation for a leadership role, or any formal management training, I asked our L&D team to provide some 1:1 support, and they suggested Bigrock. Bigrock designed and implemented a crash leadership training course for me, to bring me up to date with a wide range of modern management techniques that have proved invaluable as I have settled in to my new role. While life as a CEO can be isolated, my Bigrock coach brought a combination of humour, challenge, and a subtle kind of sympathy for the hard decisions that I needed to make. His materials were first class, and always bought a new slant to the timeless sorts of issues that are found in Financial Services companies today."  
Co-Chief Executive, Smith & Williamson
Client Story
"I've been working with my Bigrock Coach for 3 years now both 1-2-1 and with his wider team. Our coaching includes a good mix of personal development and practical tools and tips useful for my role. I've found myself using the tools, phrases and methodology my Coach recommends when leading my teams. This is beneficial for all concerned and many have commented on the difference they have seen in me as a leader. By working with my Coach I have been much more likely to make fundamental changes to the way I approach situations, individuals and my personal growth."
Director, Skipton Building Society
Client Story
"I can't say enough about my coaching sessions with Chris [Bigrock MD and Leadership Coach]. He definitely enabled me to first see myself as a leader and then pushed me to follow through with the actions necessary to change the perception of others. He challenged me to think and do things in a different way, typically using a simple model to follow. Even though I was apprehensive to try some of them and thought I would get a terrible result, most techniques were received without pushback and even returned favorable results.
I was able to share things with Chris that I did not feel comfortable sharing with anyone else, and that was invaluable for me. Chris is a great listener and he really tailored his coaching so it aligned with my professional and personal goals while letting me maintain my own style. His coaching definitely improved my confidence and allowed me to elevate myself to a new level in my career."
Sales Manager, CBRE
Client Story
"Thank you for a really helpful, stimulating and enjoyable set of sessions over the past few months. I appreciate it might have been somewhat outside the norm but I can assure you it has benefited me hugely and I look forward to acting on the below points over the coming weeks and beyond. When asked, I can confidently say that our two firms should be working together in future and I am sure I will see you around here again. Thanks for all your help."
Investment Manager, Global Wealth Management Company.
Client Story
"My Bigrock coach's thoughtful insights on my work provided me with actionable solutions that had an immediate and profound impact on my career. He guided me to realizations and helped me make changes that on my own would have taken years (if ever) in a matter of months. If you ever have the opportunity to work with him, I highly recommend it."
Sales Executive, View Glass.
The Bigrock Coaching Faculty
Manage and deliver first class coaching across your business when and where it is will have the greatest impact.
We can help you set up, brief and manage coaching provision across your organisation.
We can create a coordinated coaching programme with;
A range of external coaching expertise, with the appropriate experience.
Consistent criteria across the organization as to who gets a coach and for what purpose.
Clarity around the purpose and form of coaching.
Coaching aligned to your talent management, performance appraisal and career development processes.
Validation of the quality of coaches on an ongoing basis.
Coach briefings to ensure consistency of message and that all coaches understand and promote the organisation's wider strategic objectives, values and culture.
A clear structure and process for coaching assignments to set objectives, measure success and track progress.
Regular coaching reviews and  feedback of core themes.
A clear overall view on total coaching spend and the qualitative and quantitative return on investment.
Contact Bigrock to learn more about our Leadership & Executive Coaching programmes & Coaching Faculty Provision