Is your business being disrupted by new technologies and new competitors?
Digital technologies are changing the world we live in and the world we do business in. In many industries, the existing norms are being challenged. Things that were normal 5-10 years ago, increasingly feel inefficient and old fashioned.
Why visit your bank, when you can manage your finances online from the comfort of your living room?
Why spend ages looking for a taxi, when you can pay less by ordering one via an app?
Digital technologies are changing the world we live in and the world we do business in. The rise of the internet, apps and other digital technologies have changed the way clients and customers interact with businesses, chose a product and buy. The way businesses sell, operate and deliver their services is also changing.
Products are becoming automated, service and advice disintermediated, push promotion tactics are less and less successful, and price is now far more transparent and comparable. The ease of search engines, online shopping, price comparison sites and internet banking have all led to a world where customers now expect firms to offer an enriched digital experience that is seamless, efficient and cost effective. Customers and clients increasingly expect more.
Increasingly companies are responding to meet these new client and customer expectations. Every day we speak to leaders who are exploring new ways to deliver their services, enhance their customer experience and embrace digital.
Your competitors are changing the way they work and the way they sell.
Yet, the biggest threat may not come from a traditional competitor. Digital technologies have democratised many markets. Just as you no longer need a recording contract to create a hit record, you no longer need a large sales and marketing team to reach customers.
New technologies enable creative thinkers to approach customer needs from a different perspective. Whilst the current market leaders may be encumbered by pre-existing structures and shareholder pressures, new entrants to the market can begin by thinking differently.
Disruptors think beyond what's been done before, beyond traditional industry boundaries, to find new ways to meet a customer's needs that are quicker, cheaper or easier or that offer a superior experience.
Whilst digital disruption may have begun in entertainment, retail and travel, it is now affecting all industries, including both B2B and B2C markets. This is as much a trend in our clients' core markets of Financial Services and Professional Services, as it is in other industries.
For innovative business leaders, new digital technologies bring opportunities to enhance the customer experience and reach new customers. Whether your firm has a long pedigree in the market or is a new entrant, try to innovate, create and embrace new technologies.
In 1975 a Kodak employee begun developing the first digital camera. The company dropped the product, fearing it would threaten their existing photographic film business. At the time, they made money on every step of the photographic process.
Digital photography was brought to market by other businesses. Whilst Kodak did make money of the patent (until it ran out in 2007), by the time they fully embraced digital it was too late. The market had been stolen by new entrants (particularly smart phones) and those traditional competitors who embraced digital earlier.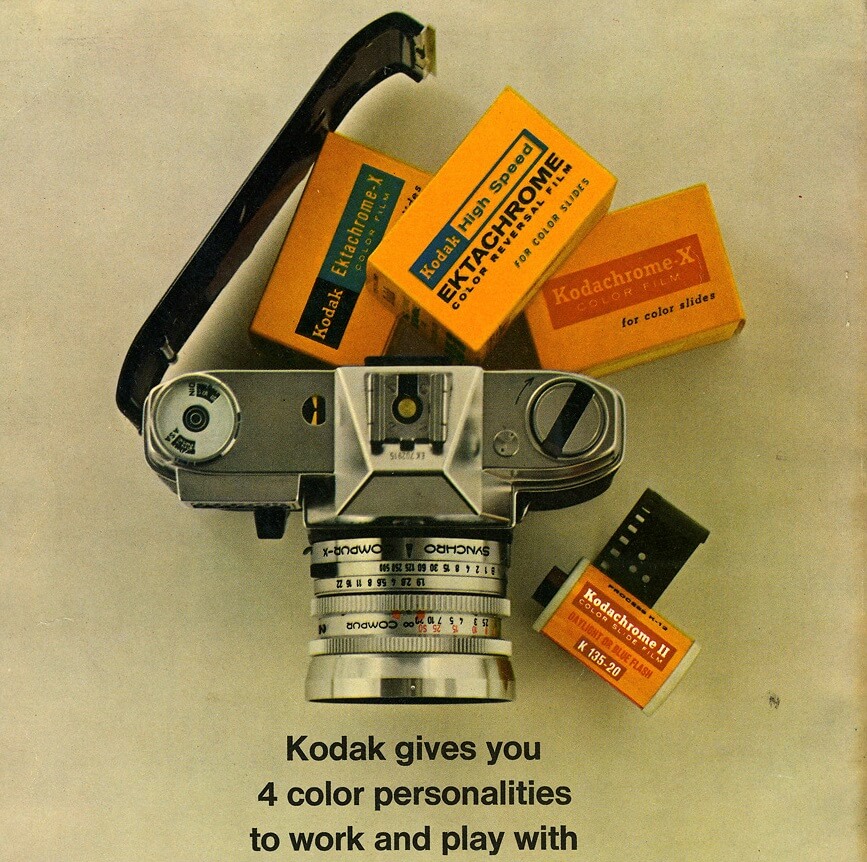 Kodak once made money on every stage of the photographic process. To retain this monopoly they decided not to develop their first digital camera.
Whilst new ideas may seem to disrupt your business model, if you don't run with them, someone else will!
At Bigrock, we can help you explore how new technologies are impacting your industry, and how you can embrace change and create a culture that encourages new ideas and innovations. Email enquiries@bigrockhq.com today to arrange a consultation meeting with one of our change specialists.