Consultative Sales & Telesales Excellence
Consultative Sales: needs-based selling focused on the Customer Experience.
We coach consultative selling processes and techniques for effective sales meetings and calls.
Explore and practise a collaborative, consultative approach to sales.
Call us now to speak to one of our experts about your sales or telesales training needs on
01280 820 780
.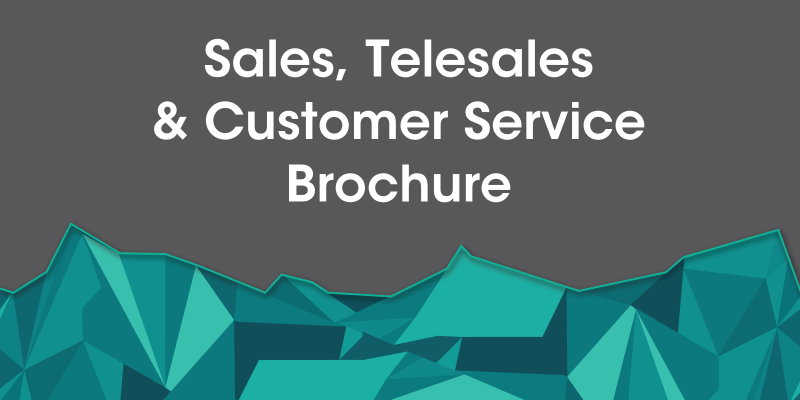 Bespoke Consultative Sales & Telephone Sales Programmes
Customised Training and Workshops
Designed bespoke for your telephony sales and face-to-face sales teams.
We design bespoke programmes to meet your business' specific requirements and achieve your objectives.
Bigrock Sales Excellence Courses are specifically designed to match;
Your needs and objectives
Your sales environment
Your market, customers and proposition
Your sales people's capability levels, supporting the least confident and stretching the most experienced.
Sales Excellence is suitable for;
B2B, B2C & intermediary sales teams
Telephony, call centre, contact centre & direct sales teams
Face-to-face, regional and branch sales teams
Regulated sales professionals
On our Consultative Sales & Telephony Sales programmes, delegates explore how to engage with clients and customers, how to elicit a deep understanding of their needs and objectives and how to execute the sale.
Engage
ODO™ planning – identify your optimum desired outcomes and that of your customer.
Gain customer buy-in for yourself and your approach.
Introduce yourself with a Value Proposition
Engage with true clarity of intent.
Elicit
Achieve a deeper understanding of the customer's current and future situation.
Identify and explore need areas.
Gain agreement and strong commitment to act.
Execute
Present solutions, recommendations and ideas to the customer.
Maximise the customer's commitment to take action.
Handle objections and close the sale.
Motivate customer to act now.
Gain referrals.
In the majority of cases, we recommend a 2 or 3 day course, followed by an Embedding & Elevation event.
We also suggest that sales professionals are encouraged to explore key principles and models, before their workshops, via our digital learning tools.  Then, when they join us in the training room, the focus can be on practising key skills and sharing expertise and experiences. Digital learning is also there to support sales professionals as they apply and embed new approaches in role, after their workshop.
In telephony sales environments courses can be divided into ½ day modules to work with your shift patterns and call requirements.
2 Day / 4 Modules
Our 2 day (or 4 module) sales courses are fast-paced and dynamic; covering the Engage-Elicit-Execute techniques from constructing and presenting a Value Proposition through to closing a sale and gaining referrals. We also touch on key skills like questioning and listening techniques, objection handling and influencing.
3 Day / 6 Modules
Our 3 day (or 6 module) sales courses allow more time for discussion, demonstrations and practical exercises that help build delegates' confidence and capability. We cover the Engage-Elicit-Execute process in greater depth and delegates spend more time practising key skills and techniques. A 3 day or 6 module course is especially recommended for organisations looking to introduce a new sales process or who are introducing consultative techniques for the first time.
"Aviva should lock you in a glass box so you can never leave, as you are the best person I have ever spoken to on a sales call. I'm impressed on how well I know the insurance …& now feel I am in the right place for our health insurance needs." – Customer Feedback, Aviva.
"I am even surprising myself here!  I have really taken to this new way of doing things and have just booked another SFS [appointment]. I really thought I may struggle, as I am of a certain age, but am finding it refreshingly good." – Adviser, Skipton Building Society.
Sales Workshop Learner Feedback – Hanover Search Group.
Contact Bigrock to learn more about our Sales and Telesales courses