Professional development is a journey of self-discovery and exploration. This is particularly true for our executive coaching clients. When working with senior leaders and executives, our expert leadership coaches create a bespoke coaching journey. A journey that reflects and drives the leader's own journey to optimise their skills and grow their business. Each coaching journey is different, just as every leader faces different challenges and every business has different goals.
The infographic below illustrates the executive coaching journey and what this can include.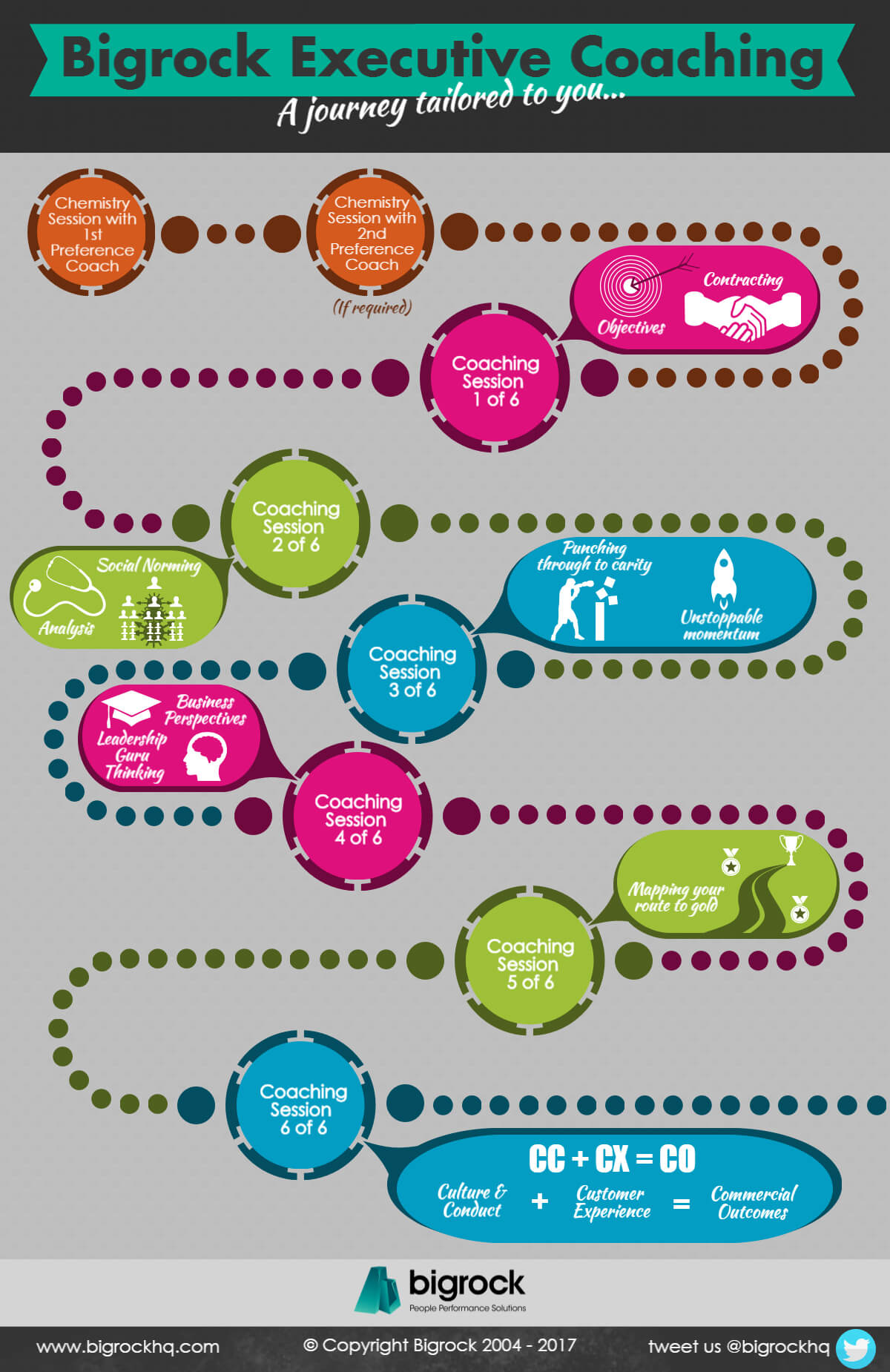 Watch the video below to learn more about our coaching from Richard Williams, a leader who has recently experienced the Bigrock coaching journey for himself.