In this series of posts, our expert Consultants provide an insight into some of their other areas of specialism. Many of our Consultants have wider areas of expertise that we believe may be of interest to our clients. This series looks at some of the services and specialisms Bigrock can offer through our expert Consultants, that go beyond the training programmes we're best known for.
Here Alan Jones explains how he helps Sales Leaders drive transformation and growth. So… over to Alan: 
Regardless of the industry in which you operate, you will, no doubt, have felt the impact of disrupters or new market entrants attempting to take market share by using new technology and/or lower cost models.
Often, firms acknowledge the threat but it is rationalised away through a reassuring look at the current strong balance sheet or another positive statistic, like market share.  This is understandable, however, it does little more than delay the inevitable.
Rather than delay, I would argue this environment offers huge opportunities that, if grasped correctly, provide the chance for continuing success and transformational growth.
'It Is Not the Strongest of the Species that Survives but the Most Adaptable', Charles Darwin.
Want to find our more about how to identify and respond to disruptors? Enter your details to download our FREE white paper: The Leader's Guide to Digital Disruption.
My specialisation is the transformation of sales teams, of any size. I've worked with teams in a steady state and with teams who are going through periods of significant operational change. I help these companies to remove barriers, support their progress towards becoming more agile and unlock growth potential.
I have significant experience of working with sales firms but more importantly I have an approach which is forward looking and developmental. In particular, I always;
Adopt a first principles approach in order to have a clear view of the objective.
Think there must be a better way… never accepting 'it's good enough' or 'that how we've always done it' as excuses not to innovate.
Positively challenge the business where necessary to remove the impact of anecdote and analogy from the decision making.
Constantly scan the market to understand what others are doing.
Ensure senior and middle management are bought into the change being undertaken.
Ensure any training is 'bone deep' (by which I mean repeatable in live situations), and leadership training is experiential.
Examine whether a system can complete all or part of the solution.
Before embarking on any transformation, I believe it is important to get a dispassionate review of the sales operation. Only this way can you get an unbiased picture of the state of play. I provide an unbiased review of the sales operation which provides you with recommendations void of local paradigms and any internal vested interest. The review provides a prioritised list of areas on which to focus and corresponding solutions. The solutions can range from quick fixes through to large technological development programmes.
Let me outline the areas in which I have helped businesses in the past,
Introducing new technology to support the sales/advice model: A review of the sales model highlighted two areas which could be more easily done with a new system. This provided improved capacity for the firm which could be used more profitably elsewhere.
Creating the case for change: Supporting the management team in designing an intervention which brings the audience to the conclusion that change is required. In many ways the first step of the journey to delivering the end result.
Leadership development: Developing and delivering a mixture of classroom and experiential learning which creates the 'pressure' of the working environment and helps with embedding new approaches.
Preparing the sales team for the change: Ensuring a programme is designed and executed which ensures the team are aware of the forthcoming change, its impact on day to day activities, what MI will be available, impact on clients etc. This ensured everyone was ready for the launch and a fast start was achieved and the realisation of benefits was underway.
Recruitment approach design: Design of selection and recruitment approaches which matches the character trait requirements of the new salespeople or sales managers to improve the probability of strong selections.
Behavioural change programme: Supporting a business integrating a new firm into the parent company. This was in Financial Services and ensured all advisers remained in place and adopted the new approach.
Coaching of key staff: Working with those individuals which the firm felt needed additional support to maximise their potential. It is always rewarding to see the improvement in engaged individuals.
Sales effectiveness reviews: An independent sales audit which provides evidence for the firm to support decision making. A popular programme which may confirm, or otherwise, a picture of performance. A number of tools can be used including, time & motion studies, mystery shopping, MI review, observations etc. Helpful in removing anecdote and local paradigms.
Creating new distribution lines: Supporting the creation of new sales teams whether telephony, face to face, B2B, intermediated, B2C, etc.
In all of these activities I worked closely with all the appropriate agencies within the firm to ensure compliance and adherence with firm specific policies.
Finally, my approach is always to consider a range of output metrics until a firm directs otherwise. I consider the following metrics:
Customer comments/feedback
Revenue gains
Costs savings
Staff engagement
A range of compliance metrics
Return on investments
Adoption rates
If you are interested in taking advantage of my approach, it begins with a detailed conversation and clarity on your objectives. Although each programme will be bespoke and firm specific there are normally two 'insight' days where I gain an understanding of the key metrics, meet the key contacts and read any necessary papers. Thereafter, the time taken rests solely with the firm and the scale of the task.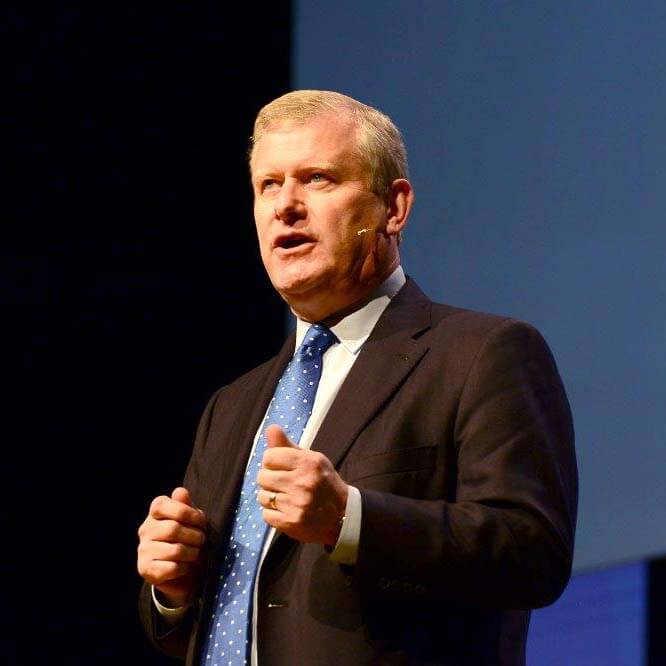 Alan Jones
Alan Jones spent 10 years as an Army Officer, before beginning a career in Financial Services. He has 28 years' experience in the FS industry, in roles ranging from Sales to Managing Director & Board Member. He has an MA in Business & Management from Durham University and is a Fellow of the Personal Financial Society. Additionally, he is a qualified coach.
Connect with Alan on LinkedIn at: https://www.linkedin.com/in/alanjones6
If you'd like to know more about Alan's areas of specialism and how he might be able to support your firm, please email enquiries@bigrockhq.com.